Description
Wisdom Valley's Isotonic Energy Drink replenishes minerals and vitamins that eliminate the body during exercise through sweating. It enhances the amount of carbohydrates and offers additional hydration and energy.
Isotonic Energy Drink of Wisdom Valley contains a combination of quick-absorbing ingredients from the body, giving it instant rejuvenation. At the same time it removes the feeling of fatigue while relieving you of unpleasant symptoms, such as headaches, muscle cramps etc
Wisdom Valley's Isotonic Energy Drink is the ideal choice because it offers your body the energy it needs before, during and after exercise.
– Perfect for Endurance Sports
– Palatinose
– Caffeine Free
– Gluten Free
Excellent orange flavor
The package corresponds to 50 doses of product
Suggested Use: Mix 1 scoop, approximately 10g, with 200ml of water in a shaker or blender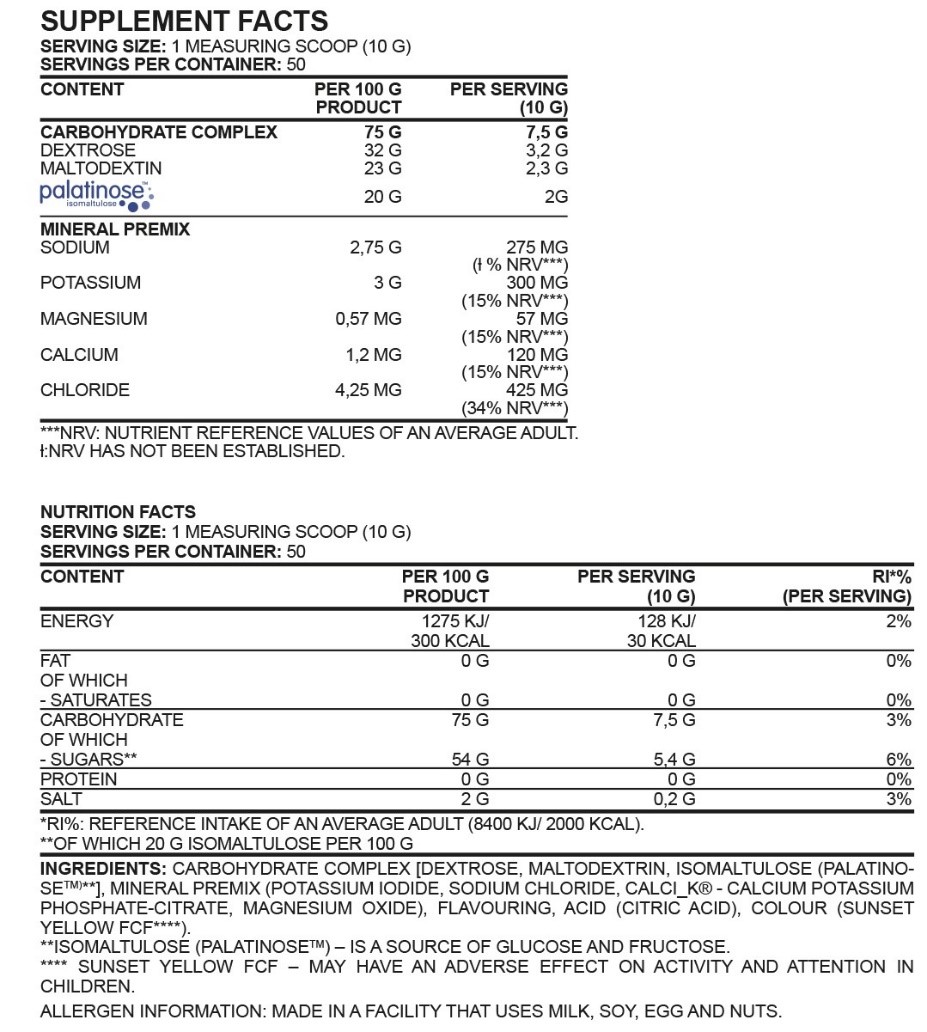 Seal carefully after use. Keep in a cool, dry place (up to 25 οC), out of sight and reach of children. Keep the product away from heat, light or humidity. Do not exceed the recommended daily dose.  Food supplements should not be used as a substitute of a balanced diet. This product is not intended to prevent, treat or cure human disease. Consult your doctor if you are pregnant, nursing, taking medication or facing health problems.